By:

Joe Lanza
on November 7, 2010, 1:02 AM
| 1 comment
My initial thought after Thursday night's game was that we severely regressed. After re-watching the game I've come to the conclusion that my seat high up in the south end zone and a morning, afternoon and evening of tailgating clouded my judgement.
Let me be cliché for a moment–that game was a heavyweight grudge match and Georgia Tech took the opening rounds. On their first two drives the 'Reck took the ball and bullied us down the field for 138 yards and two touchdowns. I knew Georgia Tech would get their yards, but we had to make them earn them. Their first drive was methodical, but we gave up the big play, again, the second time around.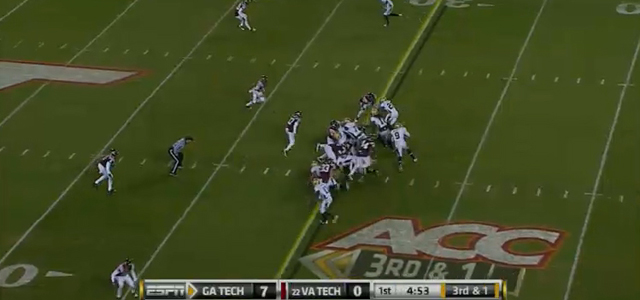 A few guys were responsible for that gaping hole, but Kyle Fuller (who played most of the day at whip) got his jock turned around by Joshua Nesbitt mashing down on the L2 button.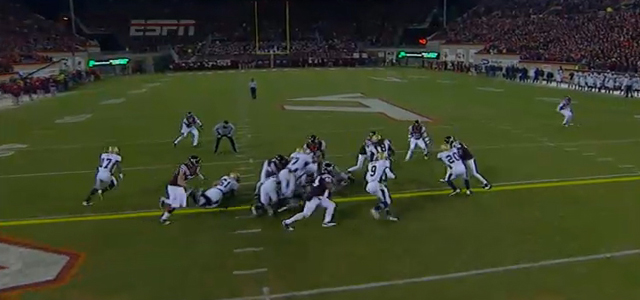 Down 14-0 I thought our prospects for winning were bleak. The defense was struggling, the offensive line was playing mediocre, and Al Groh was proving that he was indeed a Bill Parcells' disciple. But then we began battling back.