By:

Joe Lanza
on October 25, 2010, 11:54 AM
The last couple of weeks the film study has focused on things we did wrong. Enough of that bunk, let's take an in depth look at our five touchdowns.
1st and Goal at the Duke 14
This is a simple four man pattern off of the play-action fake. Boykin runs a 5-yard in, Dyrell streaks down the middle of the field to the end zone, Andre Smith runs a post to the corner of the end zone and with no one to block Kenny Younger is going to leak out of the backfield into the flats.
The first thing I noticed about this play was the great protection. The offensive line nailed their blocks and Darren Evans chopped down the blitzing linebacker.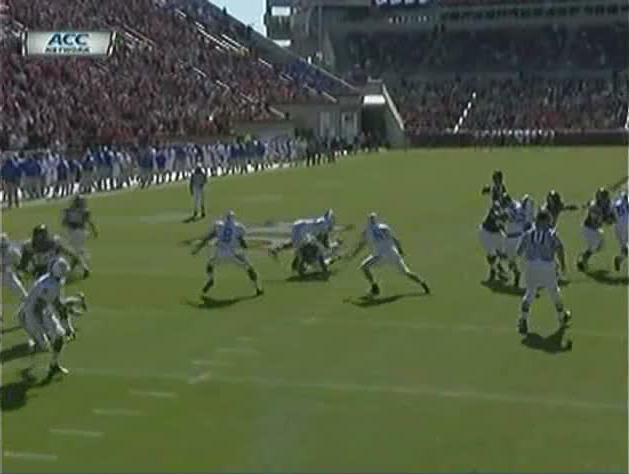 Duke man covered Andre Smith with a safety. Smith ran a fantastic post route and split the safety and corner helping over the top. It was an all too easy touchdown.